Today's Christian Devotion 04 - 04 - 2021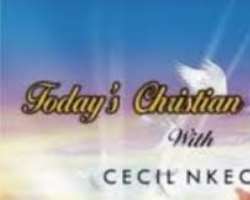 Today, I say with Apostle Paul, "Where O death is your victory? Where O death is your sting?". Lord Jesus, death could not hold you. And because of your resurrection, we too can live. Thank you Lord that the grave was only a journey into the presence of God.
By your radiant and magnificent resurrection, you broke the bonds of death, and rose from the grave as a conqueror. You have removed the sting of death and empowered this thing called life. You have reconciled heaven and earth. Our lives had no hope of eternal happiness before you redeemed us. Your resurrection has washed away our sins, restored our innocence, and brought us joy.
How inestimable is the tenderness of your love. Lord Jesus, help us to live as new people in pursuit of Christian ideal. Grant us wisdom to know what we must do, the will to want to do it, the courage to undertake it, the perseverance to continue to do it and the strength to complete it, in Jesus mighty name, amen and amen. Celebrate Jesus here on earth, and he will celebrate you in heaven.
Good morning and happy Easter.