Today's Christian Devotion 16 - 12 - 2020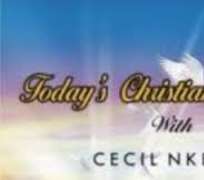 Father, today, I ask for forgiveness for all the negative and harmful words I have spoken about myself. Transform my thoughts and let me understand how marvelously you made me, in the mighty name of Jesus, amen.
Change my habits so that I use my tongue to speak hope and favour upon my life. Lord, you came to this world as one of us, and suffered as we do. As I go through the trials of life, help me to realise that you're with me at all times and in all things, in the mighty name of Jesus, amen.
May your loving grace enfold me as I go out today. May the security of your embrace bring me back safely, in Jesus mighty name, amen.
Remember that prayer is an investment, at God's own time, it will yield results.
Good morning, and have an awesome day.