Today's Christian Devotion 27 - 11 - 2020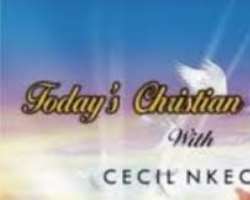 O loving God of life, God of compassion, as crisis is shaking our world, we turn to you with our worries for ourselves, our loved ones, for our jobs and our finances. Father, please transform our uncertainty and fear into love and care, in the mighty name of Jesus, amen.
Heavenly father, no matter the pressure we're in today, help us to hold on to what is right, true and beautiful. As we go out today, let us work by your words oh lord. Be our rock and our fortress and protect us from all the challenges that we might face today, in the mighty name of Jesus, amen.
Father please guide our actions and allow us great success. Walk with us father so that we may reap the fruits of our labours, in Jesus mighty name, amen.
Remember that Jesus is coming back again.
Good morning and have a joyous day.