Today's Christian Devotion 21 - 11 - 2020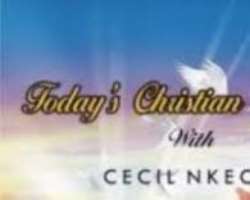 I thank you heavenly father for protecting me through the night. I praise you and give you thanks for all the blessings I got this week and the favour you have bestowed on me, in the mighty name of Jesus, amen.
Lord, I give you all my words, thoughts, and actions, and consecrate them to you. Lord, may the words of my mouth and the meditation of my heart, be pleasing to you, for you o lord are my strength and redeemer, in the mighty name of Jesus, amen.
The glorious promise of God shall come to pass in my life. Difficulties shall be taken away. Progressive steps shall begin. New height, I will attain. I am going higher, in Jesus mighty name, amen.
Remain Rapture conscious.
Good morning and have a restful saturday.