Today's Christian Devotion 17 - 11 - 2020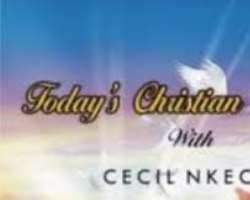 Brethren, if COVID-19 could not stop hamattan from appearing today, then the effect of COVID-19 on the world's economy is not for you, child of God, in the mighty name of Jesus, amen. Y
our barn will be enlarged that even your enemies will marvel and praise God on your behalf. The blessings of God are upon you this season, therefore, where you plant, your harvest will be multiplied in countless, manifold ways, in the mighty name of Jesus, amen.
May you enjoy the fullness of God's blessings in all your ways. May your life be encompassed with peace and joy. As you go out today, may God rebuke every spirit of failure that may want to work against you, and anoint you with divine mark of protection, in Jesus mighty name, amen.
Let's celebrate Jesus here on earth, so that he will celebrate us in heaven.
Good morning, and have a pleasant tuesday.