Today's Christian Devotion 11 - 11 - 2020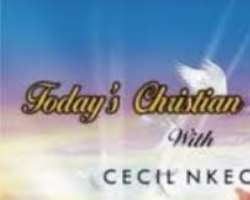 Lord, you know our faults and our flaws. Forgive us for being unkind with our words, thoughts and deeds, in the mighty name of Jesus, amen. Forgive us for self-serving, forgive us for holding on to old wounds, instead of turning them to you, lord. When we're overwhelmed, confused, unsure and restless, help us to run to you our maker, in the mighty name of Jesus, amen.
May your word come alive to us so that it is a living guide in every situation we face. Help us lord to remember the promises of your words; even as the last days of the year are counting and so on our knees this morning we pray that the Lord who has seen and kept us alive thus so far will see us through unto the end and even into a glorious new year with his grace and abundant blessings, in Jesus mighty name, amen.
Think Jesus, think robust life, for a life devoid of Christ is in crises.
Good morning and have a fruitful day.