Today's Christian Devotion 05 - 11 - 2020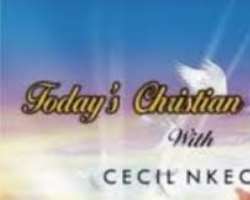 Exodus 14 vs 29 - But the children of Israel walked upon dry land in the midst of the sea; and the waters were a wall unto them on their right hand, and on their left.
In the journey of the Israelites from the land of slavery and bondage to the promise land, God worked to favour them despite their complains and lack of faith. The same sea the Israelites passed through like a highway, was the burial ground for the Egyptians.
Beloved, in this month and the remaining days of this year, the situation that brings others down, will serve as a platform for your lifting up, in the mighty name of Jesus, amen.
In whatever difficult times, God will build you a wall of hope and protection. God who is a merciful God, is also a consuming fire, Heb. 12:29. Do not take his mercies and love for granted.
God will remember you for good and every unpleasant situation in your life shall bow to the power of God because you are anointed for extraordinary greatness, in Jesus mighty name, amen. Remain with our king Jesus, and have everlasting joy.
Good morning, and have a joyous day.