Today's Christian Devotion 03 - 10 - 2020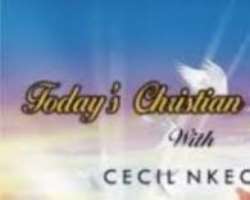 1Sam.16 vs 11, So he asked Jesse, "Are these all the sons you have?" "There is still the youngest," Jesse answered. "He is tending the sheep." Samuel said, "Send for him; we will not sit down until he arrives."
Beloved, in this month of November, and indeed the remaining days of 2020, There will be no conclusion, until you are favoured, in the mighty name of Jesus amen.
There will be no end, until you are given your rightful place. There will be no end, until a decision is taken in your favour. There will be no end, until you receive your portion. Nothing will end, except God has turned it around to work for your good, in Jesus mighty name, amen.
Remember that when you live for Jesus, he makes you, the centre of Heaven's decisions.
Good morning, and have a memorable day.