Today's Christian Devotion 12 - 10 - 2020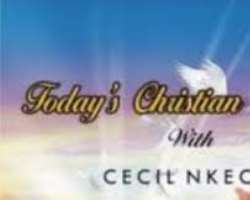 As you step into this new week, God will fence your life with uncommon grace of protection, in the mighty name of Jesus, amen.
The God of life will wipe away your tears and heal your pains, and whoever will mock your mandate of victory will be routed by the blazing furnace, in the mighty name of Jesus, amen.
Henceforth, where others failed, you will prosper, and any pharaoh in your carrier, standing as an altar of wastage or reproach, will be dealt with by the Holy God.This week, heaven will release your certificate of occupancy, you will dominate life as never before, in Jesus mighty name, amen.
We're nothing without God, but he's still God without us.
Good morning and have a resourceful Monday.