Today's Christian Devotion 06 - 10 - 2020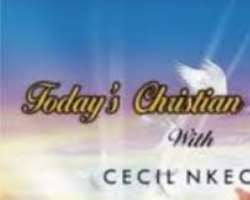 Brethren, challenges don't have to stop you because they are part of life. If you want to succeed, there will be road blocks. But, be courageous and allow God to lead you. Never stop trying because failure is part of your success story.
An air plane is always safe at ground but it is not made for that; instead to take the risk of flying to the desired destination is the whole idea. Likewise, to get great achievements in life, it will always take some meaningful risks. Anybody that runs away from challenges, runs away from the possibility of promotion.
It is not the magnitude of the problems that defeats you but your attitude towards them. The most important thing is not about what is happening to you, but what is happening in you. Remember that God didn't promise us smooth sailing, but he promised us safe landing. The goodnews is not that you have overcome all your challenges but that you have learned some lessons from them.
May God continue to strengthen you as you navigate your journey here on earth, in Jesus mighty name, amen. Remain Rapture conscious.
Good morning and have a great day.