How Time Flies-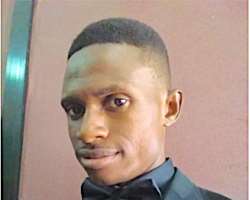 Let us examine the clock. When one looks at the clock, one notices how it functions. No matter how long and steady one looks, one does not see the movement of the long hand (minute indicator) and the movement of the short hand (hour indicator). They appeared to be stagnant.
However, one sees clearly the ridiculously slow but steady movement of the small hand (second indicator).
A good judge may rule out the second indicator as a never do well, good for nothing and bound to fail in its target of clocking a year.
However, the second indicator is deaf. And so, it does not know nor care about people's opinion regarding it.
This ridiculous moving second indicator persistently clocks 1 minute, 60 minutes, 24 hours, 7 days, 1 month and then 12 months. Even at 12 months, it does not stop.
Note that the tireless round movement of the second indicator eventually and gradually propels the minute indicator and then the hour indicator to move round and round the clock in achieving the set goal of reaching a year(s).
From the lesson of the clock, it is safe to conclude that one can achieve anything in life so long as one is definite, determined and persistent.
It is wise to be like the Clock's second indicator by disregarding negative and discouraging opinion(s) of people. Bear in mind that people are quick to judge and express opinion, but they fail to know that their opinion about one is immaterial.
What matters is one's opinion of oneself and God's opinion regarding one. God opined that you can do all things. Why not hold the same opinion about yourself?
Akogwu Egene, Esq. is a legal practitioner, writer and motivational speaker from Kogi State, Nigeria. He can be reached at [email protected]