Today's Christian Devotion 05 - 09 - 2020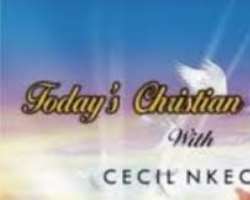 September is your MONTH OF SUFFICIENCY.
11 Things that will happen to you in this month of September
1: Number 9 is the largest single number digits.
I Decree that something positive & exceptionally big will happen in your life this month.
2 : The 9th Month is the normal month of delivery of pregnancy.
I Decree that your long awaited breakthroughs will bring forth safely this month.
3 : The 9th Hour is the hour of prayer; (Acts 3 vs 1.)
God will answer all your prayers this month.
4 : At the 9th Hour Jesus said, it is finished. (John 19 vs 30) Every evil work is finished over you and all the projects you have embarked upon shall be completed in Jesus Name.
5 : At the 9th Hour, Cornelius saw a vision (Acts 10 vs 3)
Angels will appear to you for good, you will have a clear vision for provision and transformation.
6 : I pray that the "9" fruits of the Holy Spirit will find expression in your life in Jesus name. (Galatians 5 vs 22-23)
7 : The 9th tribe of isreal is Isaachar.
(Genesis 30 vs 8)
The sons of Isaachar understood times and season, they have foresights, insights and hindsight.
God will give you divine vision for life pursuits (1st Chronicles 12 vs 32)
8: Whenever 9 is added to a number, it shifts the original number to the next digit, God will take you to the next level and it shall not be aborted.
9 : The number 9 is a symbol of sufficiency;therefore, God of all-sufficiency shall make all things sufficient for you this month in Jesus name.
10 : The gifts of the Holy Spirit are 9 in number. They are divided into 3 parts :
- 3 power gifts
- 3 revelatory gifts
- 3 inspirational gifts
God will give you power to conquer all your battles and have victory over them this month, in the mighty name of Jesus, amen. God will reveal the secrets of your financial breakthrough for you this month. Finally, God will give you inspiration for new ideas and vision that will take you to the next level of prosperity, in the mighty name of Jesus, amen.
11: Number 9 sits at the top of the 1st digits.
You will not only be above, you will be the best among equals, in Jesus mighty name, amen. Remain Rapture conscious.
Good morning and have a restful weekend.