Today's Christian Devotion 16 - 08 - 2020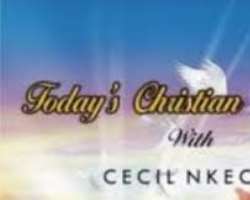 We are afflicted in every way, but not crushed; perplexed, but not driven to despair; persecuted, but not forsaken; struck down, but not destroyed. 2Cor 4:8-9
Beloved, when you have reached your dead end, quitting is not an option. Though we may be persecuted by others, but God never leaves us without a witness. In life we may be knocked down, but not down. Don't give up! God is always in control.
The Power in the blood of Jesus will subdue every mountain before you, and give unto you, everlasting satisfaction, in Jesus mighty name, amen. Everlasting joy is our portion. Remain Rapture conscious.
Good morning and have a productive new week.