Invaluable worth of a Guardian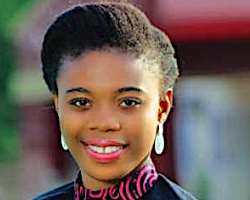 Time is like a river. Once passed, can't be returned. Just as you can't step into a stream of water twice; so, also, you can't experience each time, twice. Lots of roads passed in life could be avoided, simply by the presence of a guardian. It is very true that there can't be success without failure; progress without failed attempts; and perfection without mistakes. Nevertheless, there is a time to be born and a time to die. It is called the time of life. It doesn't matter how long this time takes to be exhausted, neither can it be told, certainly, of a person's length on earth. What then, is important, is to maximize the time at hand and not be carefree about our paths. It matters to take some actions, not out of the blue, rather, under the guidance of some 'foregoing sorjourners'. People who have obtained scars along some paths; succeeded; been encouraged and discouraged; had friends and rivals; been confused and led right; been lifted and downcast; been humble yet, felt resentment; and had lots of experiences along their life journey.
What are these sorjourners here for? Why do we have them ahead?
Whatever your answer is, it is expected of the 'young in paths' to look selectively, and choose wisely amongst the various groups of fore sorjourners, to follow -not for copy and paste, but for a better outcome. In academy, in politics, in the medical field, in entertainment, in fashion, in the film industry, in the law firm, just to name a few; and also, in the basics of life: family, friendship, interdependence, and so on. It is, and should be a known fact that one can get information from their guts or instincts: yet, what stands out is the ability to sift the experiences of the 'older in path' and combine with whatever god-talent or potential we seek to maximize. It's not enough to just move, as movement is not always progress. It's not enough to be praised a busy person, as busyness doesn't guarantee productivity.
We need not waste time -years, decades, trying to figure out what these sorjourners will be glad to bless us with, in a healthy relationship context.
Hence, it is necessary that we build up skills that can grant us access to the authentic and selfless experiences of these men and women. We should drink from the cistern of their experiences, and get their counsel, even though we've got instinct. It is true that you can't step twice into the same stream of water, yet, upon understanding that we've got past times, stored as history in the lives of these sorjourners, we ought to take them dear to us at every stage we find ourselves. Access to timeless counsel on a silver platter from the mouth of the 'wounded and healed' is not fame, or materialistic substance. It is the intangible, priceless currency of honour. As Dr. Ganiu Bamgbose stated in his article 'The Quadrangle of my Doctoral Accomplishment', "to fail to thank man, is in view, to fail to thank God." I will restate in this context that, to fail to honor man, is in view, to fail to honor God. It's a gainful currency. It won't take from you, not even a drop of blood. Instead, it will multiply the grain you invest. I warn and beseech: these sorjourners got some scars, they've got great knowledge and experiences, have been wounded and healed, and will not tolerate disrespectful and haughty fellows. Therefore, they should be held in high esteem.
Every human should be a learner and there is a saying that you die when you stop learning. As a result, at whatever level we find ourselves, there is a fore sorjourner to learn from. No matter how educated and sophisticated one might be, there are pit holes that these men can save one from, more quickly and more easily. If time can't be gained twice, then, TIME CAN BE MAXIMIZED.