Today's Christian Devotion 05 - 08 - 2020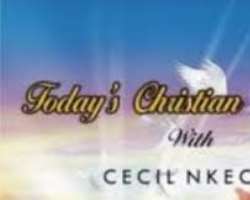 May God, the most high, who determines the course of history, who was there in the beginning and who will be there to the end, be your guide and your guardian, in the mighty name of Jesus, amen.
May God give you abundant peace, shower you with the blessings that you deserve and above all strengthen you with the zeal not to deviate from him no matter what, in Jesus mighty name, amen.
Remember that anyone without Christ, is in big crisis.
Good morning, and have a blessed day.