Today's Christian Devotion 16 - 06 - 2020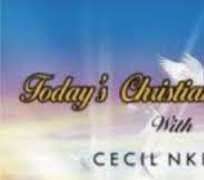 Thank you, O Lord; our shield; our glory, you alone lift up our heads. You are the the God of our salvation, and we praise you. We exalt you today and always Father, in the mighty name of Jesus, amen.
Thank you for the grace of fellowship with you. Thank you for the great gift of prayer Lord. We surrender all fear to you and look up to you to give us the courage and boldness to prevail this day, in the mighty name of Jesus, amen.
Help us always to remember that we can do all things through you. Help us yield to you as you lead and guide us, and give us the grace to rest in your presence. We open our hearts to you Father, so we receive you as you fill us and empower us to excel in your will today, in Jesus mighty name, amen.
Good morning and have a great day .