Today's Christian Devotion 08 - 06 - 2020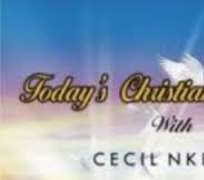 Brethren, this day, God, the ever merciful, ever dependable and ever reliable father, will turn everything that concerns us to a testimony, in the mighty name of Jesus, amen.
Let us rejoice because God has remembered us. As COVID-19 disappears, God will restore all we've lost to the glory of his name. For the fact that we survived the pandemic, we shall wear the crown of victory and success, in Jesus mighty name, amen and amen.
Always remember that Jesus is coming back again. Stay safe! Remain Rapturable!
Good morning and have a wonderful Monday.