Today's Christian Devotion 03 - 04 - 2020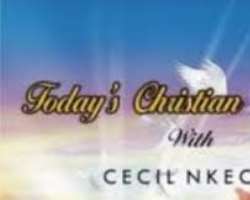 Welcome To The 3rd Day In April! Thank God It's Friday! Hallelujah!
Dan 3 vs 25 "Look!" he answered, "I see four men loose, walking in the midst of the fire, and they are not hurt, and the form of the fourth is like the son of God."
Beloved, in this 4th month of 2020, and in this season of Lockdown and Panic, when World Scientists and Powers that be, are confused, the Lord shall be the 4th man in it all, to safeguard us and our families, to preserve us from every harm or hurt, in the mighty name of Jesus, amen.
We all, shall come out of the whole mess in the end, without a smell of any virus or its like, in Jesus mighty name, amen.
Allow Jesus in, he will loosen every knots of the enemies in your life.
Remain Rapturable!
Good morning and have a victorious day.