REASONS MERCY JOHNSON IS FACED WITH PROBLEMS IN NOLLYWOOD UNVEILED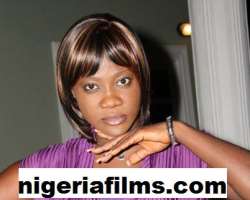 It's only those who are not following the goings in the career of this highly controversial actress, Mercy Johnson that will claim ignorance to the many problems the versatile actress is facing by the day from co actors, journalists and others. On her own part, we learnt, Mercy who is currently trail with series of messy tales has contributed, in no small measure; to the enmity she gathered for herself with the kind of attitude she displays towards her colleagues mostly the senior ones in the business.
Why it seems the whole world is turning her back on Mercy, according to our research may not be unconnected to the allegation milling about town that she has suddenly turned herself to a goddess in the industry whom others, even her senior colleagues, have to worship before laying their hands on movie scripts. She is also said to have gained ground in the industry to the extent that she dictates those who should act in a movie she wants to feature in without any apology.
Though, unconfirmed report has it that, aside greasing the palms of the so-called marketers with some juicy packages in cash and kind, the curvy Nollywood star, Mercy is said to have also applied the maxim, 'use what you have to get what you need', to steer the ship of her career to harbour, this, much we gathered, has made her a toast of every movie maker in the industry who has found her 'indomieciously' appealing.
As you're reading this, Mercy who has picked August for her traditional marriage, we gathered, is being faced with a ban threat from a faction of the industry that doesn't find her attitude so palatable. Her recent brawl with the most respected and respectable actress, Patience Nzokwor sometime ago is one of the strong points of reference gathered to instigate a ban on the busty but sexy movie idol.