Today's Christian Devotion 06 - 03 - 2020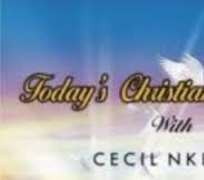 Isaiah 44 :2 -4 King James Version:
"Thus saith the LORD that made thee, and formed thee from the womb, which will help thee; Fear not, O Jacob, my servant; and thou, Jesurun, whom I have chosen.
For I will pour water upon him that is thirsty, and floods upon the dry ground: I will pour my spirit upon thy seed, and my blessing upon thine offspring:
And they shall spring up as among the grass, as willows by the water courses.
Beloved, by the mercies of the one who maketh the heavens and the earth, you shall be helped from above in the mighty name of Jesus, amen. The Lord shall cause all things both spiritual and physical to work in your favour today and always, your life shall be fixed permanently, in the mighty name of Jesus, amen.
Good morning and enjoy your weekend.