Today's Christian Devotion 10 01 - 2020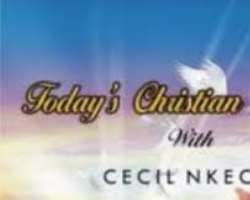 Welcome to another beautiful day!!! A day with pleasant surprises! A year of great elevation!
Lk 19 vs 5 And when Jesus came to the place, he looked up, and saw him, and said unto Zacchaeus, make haste and come down, for this day I must abide at thy house.
Beloved of God, as you wake up this morning, you may not know what God has prepared for you and your household. It is a pleasant surprise. As you go out of your way this day, year, to please God, he will by-pass, over look many things to locate, visit you and your family, just to wipe away your Bitter, ugly past, and put smiles on your faces in a most surprising way, in Jesus mighty name, amen and amen. Follow Jesus against all odds. Heaven is Real! Remain Rapturable.
Good Morning and have a pleasant-surprise-filled day.