Today's Christian Devotion 07 01 - 2020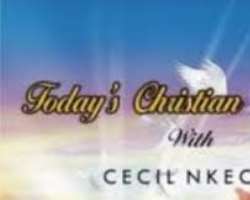 Job 42 vs 10 And the Lord restored Job's losses when he prayed for his friends. Indeed, the Lord gave Job twice as much as he had before. Beloved, as you get up this morning to praise and make your supplications before the lord, pray for that one person in need with all your heart. God will not only meet the person's needs, he will meet yours as well, restoring your losses, giving you twice, as much as you had before, in Jesus mighty name, amen.
Jesus remains the reason for our being. In all, celebrate him.
Good morning and have a day of double Blessings.