Today's Christian Devotion 12 -02-2019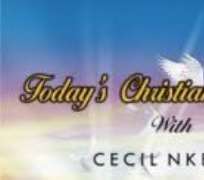 Today, the Lord will disappoint all the devices, schemes, plots and formations of the enemies prepared to hurt you. Their evil agenda shall not stand, neither shall their choice govern you. Every red or danger light of the wicked that has been switched on against you, shall be put off, in the Mighty name of Jesus..amen.
This day, the Lord God Almighty shall water you with the dews of heaven, nourish you and fertilize you for divine fruitfulness. Every rat race against your expected harvests, is terminated now, in the Mighty name of Jesus...amen.
May the gracious blood of Jesus, speak deliverance and restoration to every aspect of your life, in Jesus name, amen.
Good morning and have a fruitful day.