Today's Christian Devotion 30 -11-2018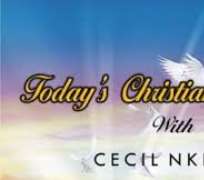 Brethren, always remember that you are seated where satan has no room, you are placed above the plotting of envy from known and unknown enemies.
You're far from rancorous wrath, you are immune to hatred in the Mighty name of Jesus, amen. The fangs of wickedness can not reach you, for you are above failure because God is your shield in Jesus name amen. (Eph2: 4-6).
Also remember that Happiness adds and multiples as we divide it with others. May the good Lord smile on you today and always in Jesus name amen.
Good Morning. Have a restful weekend.