Today's Christian Devotion 14 -11-2018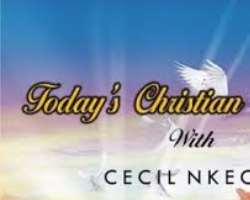 Today I decree for a change of season in your life. Everything that is a threat to your progress is banished from operating in your life in the name of Jesus. Your name will never end up in the register of failures, you shall laugh before the end of this year in Jesus name.
God's showers of blessing will be released upon your life in this season in the name of Jesus. The Lord is your Shepherd you shall not want in Jesus name. The Lord God will provide uncommon favor for you.
The Lord will be your guidance, no evil will come your way. At the end of this year you shall finish well and give thanks, glory and honour to God Almighty. So shall it be in Jesus Wonderful name i pray. Amen.
Remain blessed. Good morning.