Today's Christian Devotion 16-10-2018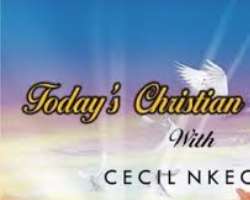 Every daybreak is a symbol of new birth to every living Soul with new hope, new aspirations, new agendas and desires. I pray for you this morning, that your hope shall not be punctured, your aspirations shall not be amputated and your agendas and desires shall not be crippled, in the Mighty name of Jesus...amen.
Today, God Almighty shall empower you to excel in your endeavor. The power to function effectively without human or mechanical errors and mistakes in your occupation, shall rest upon you.
May the Lord prosper the labour of your hands and make you uncommon achiever, in the Mighty name of Jesus...amen
Keep moving and climbing, the Lord is with you...in Jesus name amen.
Good morning and have a wonderful day.