Today's Christian Devotion 12-10-2018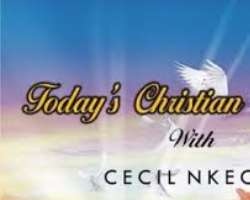 Leave everything to God, but never leave God for anything in life. everything will one day leave you but God will always be there for you. A day of God's favour is greater than a thousand years of human labour.
May you find God's favour beyond your expectations and imagination and do not forget God when it's well with you in Jesus name amen.
Good morning and enjoy your weekend.