See How Fresh Actress, Halima Abubakar's Thighs Looks (photos)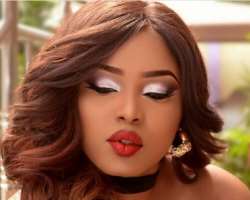 Nollywood actress, Halima Abubakar, is not taking it easy with her beauty as the days go by and she is ready to show her fans that all is well with her.
Come to think of it, it's not that easy for a single lady to maintain such a strong standard in the industry but she has been able to define her personality and things have been going smoothly for her.
The actress has been doing fine and she decided to share her some of her transformation pictures which shows her looking takeaway.