If You're In A Healthy Relationship, You Won't Have To Do Any Of These 7 Things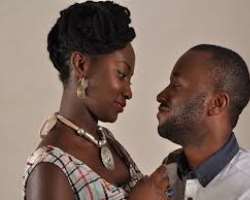 The good thing about having a string of failed relationships is that you get a lot of opportunities to learn from your mistakes so that you don't repeat them in the future. While relationships dynamics and requirements differ depending on the couple, there are some things you should never have to do for love.
1. CHANGE YOUR BODY.
You should love your body, and to be thankful for all it can do.
2. GIVE UP YOUR INDEPENDENCE
Dont give up your career or hobby for them, except you truly want to do that.
3. GIVE UP SOMETHING YOU LOVE.
4. NOT BE LOVED AND APPRECIATED COMPLETELY.
Only spend time and energy on people who think you are everything. People who absolutely adore you.
5. LIVE WITHOUT EQUALITY.
You should be with someone who wants to be a real team.
6. DOUBT YOUR WORTH.
You determine your worth, and you demand a partner who respects your value.
7. KEEP THINGS INSIDE.
Communication is not just a healthy part of a relationship, it's an essential part.