Just two per cent of Nigerians own N500, 000 and above in banks: NDIC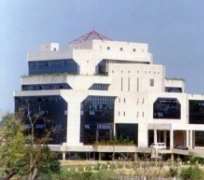 The  Nigeria Deposit Insurance Corporation has made a startling revelation that Some 90 per cent of the total deposits in Nigerian banks are owned by just two per cent of Nigerians, which is indicative of level of poverty in the land.
Although not every money is captured in the banking system, it gives an empirical indications of the structure of wealth distribution in the cou ntry.
The revelation shows the accumulation of wealth and resources in the hands over very few, which is a causative factor social strive in the country.
Simply put,  gap between rich and poor in the country is just humugous.
Alhaji Mohammed Umar, director of Research and International Relations, NDIC, who spoke at the Businessday Capital Market Development Annual Conference in Abuja, said that "Our current deposit insurance coverage is N500, 000 for the Deposit Money Banks. And some people have said that it is low. I can tell you that it is very adequate for the majority of accounts.
"It will interest you to know that it covers over 90 per cent of accounts in the country. Indeed, Nigerians who have more than N500, 000(roughly $1,500)  in their accounts are just two per cent.
"What we found is that this two per cent Nigerians have 90 per cent of banks' total deposits. Look at that – two per cent Nigerians own 90 per cent of total banks deposits, while the remaining 98 per cent have just 10 per cent of total deposits. What that tells you is that the gap between the rich and the poor has continued in this country."
Alhaji Umar added that there were about 70 million bank account holders in the country.