Desmond Elliot: "I feel the hardship, I also dream of a country where power, short water supply and bad road will be a thing of the past."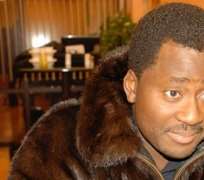 Nollywood actor, director and senator has been under attack by fans who choose to lament about the current situation of the country.
The actor, calmly took his time to address those who threw words at him.
For those who have been opportune to be close to the actor, always described him as a humble and patient individual.
He made it known that the hardship of the county also affects him, and despite his personality, he still pays his tax.
He went on to declare that he still dreams of a country where poor power supply, short water supply and bad roads would be eradicated.
He said: "I am also feeling the hardship, I still dream of a country where power, short water supply and bad roads will be a thing of the past. And I also pay my tax."