HOW I BECAME A POLITICIAN, BY LAWMAKER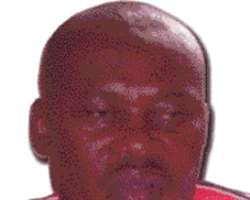 Hon. Barrister Chidiebere Nwoke is one person who would not say yes to failure, no matter how long he seems to have failed. To him, success is nothing, but failure turned upside down and so each time he seems to have failed, he needn't do much but go back to the drawing board to ensure that failure is turned back to success.
This principle, which he has been applying from childhood has been very helpful to him. To him, failure is nothing , but success turned upside down. All that one should do is to normalize it.
When he came out of Secondary school and sat for the JAMB examination to enable him enter the University, he scored 235, while the cut off point was 237. His name however came out in the supplementary list for him to read Library Science . Before he could accept the admission, his name was replaced with another.
And when his elder brother who was not pleased with the development wanted to contest it, he advised him not to and rather resigned from his job, went to the village and properly engaged in studies. The next time admission result came out, he topped the list of those who were admitted to read law in that University.
The first time he contested for election in 1997,during the Sanni Abacha era , he lost to his opponent. In 1999, he contested again under Peoples Democratic Party (PDP) and lost. That also did not discourage him as he went back to the drawing board and in the year 2003, he contested a third time and this time around, he defeated the incumbent, a task too difficult to achieve. In 2007, he contested again and won also, which is the mandate under which he is serving today.
Recently, the Hon Member spoke to Daily Sun on a number of issues bordering on state matters, projecting hope and the future of Abia under Dr Theodore Orji's democratic dispensation. He was emphatic that the four year tenure given to Governors is not enough for them to showcase their achievements to the people and insisted that eight year tenure should be encouraged.
Growing up was really tough. I come from a very humble back ground, I wouldn't say poor. I was'nt born with any silver spoon in my mouth. It was hardship all through. As a matter of fact, my father died in 1975, when I was in elementary 5. It was even my eldest brother, Emmanuel Maduakolam Nwoke who trained me in school. It was really tough growing up, from elementary to secondary school, to university, and Law school, it was really tough.
When I came out from secondary school and I wanted to pass through the university level. Then, I was working as a store keeper in one Company at Aba when I took the first JAMB to go through university education and I scored 235 while the cut off point was 237. Some how I knew that my name would come out in the supplementary list and it did come out actually. And my brother wanted me to go in and read library studies which was what I put in.
One thing happened. After about a week , my brother was running around to gather the things I would need in school, my name was eventually cleaned out from the list. They used tipex to clean my name and replaced it with another name who even made a lower score. My brother was not happy at all .
He went to the University authority, Imo state University then at Etiti. He was running around to make sure that my name was restored. He came to Aba to tell me and I told him that he should forget it , that I was not even prepared to go in for that course any more . The man was confused and started reminding me of how much he had spent and all that. By that time, the Veritage industries ltd which I worked for was at Aba Campus. It was the Company responsible for the feeding of the students.
I remember that at Aba campus , only Law faculty and Business administration were there and I had began to notice the carriage of the law students. I had began to notice that they carried some level of professionalism about them in terms of behavior, hope and things of life they were aspiring to get. I insisted that I wouldn't read that library science that I would rather prefer resigning from my duty post and going back to the village to read properly for JAMB and see why I wouldn't pass it to read law.
When he saw the determination in me he actually allowed me and I actually resigned from that work , went back to my village, spent one more year and worked harder and when the result came out I s cored 280 and in fact it was the highest for that course. That was how I went in to read law.
When I came out, I did my youth Service in Bauchi state and did my tutelage practice as a lawyer under one A.C. Nwoke, now the late, J.N. Ogbonna of No. 3 Azikiwe road, Umuahia, Nwaulari Chambers.
I have always preferred to be a professional. I don't have any regret for the course I read because law as far as I believe, is the only thing I can do.
I eventually dabbled into politics in 1997- 1998, during the Abacha era. I contested on the platform of GDM, Grass Root Democratic Movement. That was through Prince B.B. Apugo. So many of us went through him and we all learnt one thing or the other. I was said to have lost, even though those who were said to have won were never inaugurated as the death of Abacha truncated that democratic process.
Another one was started and I re-contested in 1999 on the platform of Peoples democratic party PDP. I was also said to have lost to Dan Egbeogu.
All effort to recover the mandate through the tribunal and Court of Appeal failed and the man served his four year tenure. But I had always believed that I won that election. In 2003, I contested the same election the third time and I was able to now defeat the incumbent . It was land slide and I served for four years.
In 2007, I contested again on the platform of PPA and won and that is the tenure we are still serving. This politics we are into is just part time . People have been asking me if I might contest for next year and I have always told them that I have not decided . So, my belief is that how ever God wants it I already have a profession which I can always happily fall back on.