Few Model Management Was Incompetent to Handle Me-Olajumoke Orisaguna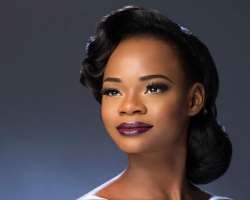 Did we tell you that the famous 'Agege' bread seller-turned-model, Olajumoke Orisaguna, has dumped Bolajo Fawehinmi led Few Model Management? FEW was the first modeling agency that signed her immediately after her discovery by TY Bello.
It was the lawyer of Olajumoke , Olayemi Adesuyan, who made this known. Olajumoke is currently signed on by Beth Model Management owned by Elohor Aisien . The reason for abandoning FEW was because it was incompetent in the handling of the model's portfolio, hence her exit.
"Most of the endorsements Olajumoke has gotten are not from the modeling agency. We decided to get a better platform for her through another modeling agency. " He said "Beth is one of the leading modeling agencies in Nigeria right now. They have done international competitions, that is the kind of platform we want for Olajumoke. She needs to maximize the momentum her popularity has gotten her.
We are yet to put pen to paper regarding her new contract with Beth modeling agency but we have concluded all plans. We have also served Few modeling agency our letter of termination of contract ".
We hope that she finds success with Beth. What do you think of sudden transfer to another modeling company?