Meet Nollywood's Next husband Material and Weeping Actor, Somadina Adinma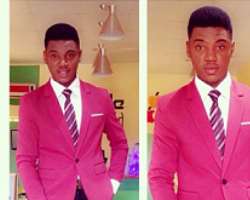 Remember popular kid actor, who can cry for Africa, Somadina Adinma, he is now all grown and looking cute for the ladies who will wish to have an handsome dude for a husband.
Somadina has grown from that kid actor to one of the most handsome dude in the industry and might soon be a threat to some handsome acts in the industry.
He has been able to maintain a good profile in the industry through his childhood and still making wave moving from set to set and currently in Edo state for a shoot.
The chap has actor in many movies and has stared along with fellow great acts but he is preferably picked for his crying abilities which has earned him many accolades.
The actor despite being on set is currently planning to celebrate his birthday which will be coming up on May 8th, 2016.