Pastor shot dead in pulpit during Sunday service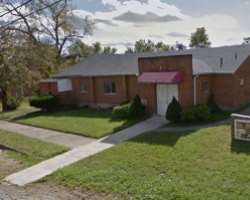 A pastor has been shot and killed at the pulpit during services at a Dayton church, Ojio, the United States.
A man who witnesses identified as the pastor's brother was taken into custody.
Authorities have confirmed the shooting reported at about 12:30 p.m. Sunday at St. Peter's Missionary Baptist Church. An official statement has not yet been released.
Witnesses who were in the church said the choir was singing when the suspect walked up to the pastor and opened fire. Parishioners reported streaming out of the church after the shooting.