Tragedy: Chioma Chukwuka Loses Niece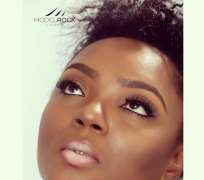 Nollywood actress, Chioma Chukwuka Akpota, is not in a good mood right now due to the sudden demise of a family member.
The actress, who has been busy from one movie location to the other is said to have gotten the news of the sudden demise of her niece about two weeks ago and she has been fighting to get herself back to groove after the sad news.
In an attempt to laugh away her sadness, the actress along with some celebrities were part of guests who graced comedian, Funny Bone 'untamed' which took place over the weekend.
May God grant her fortitude to bear the loss, as the families unite for the burial preparations which might come up very soon.