Addiction Is Not A Process, It Is A State, The Upshot Of Gradual Performances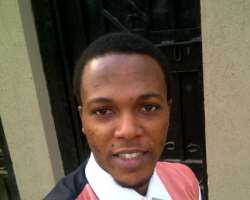 What is Addiction?
Addiction is a condition whereby an individual is been enslaved by a particular habit or habits. It is often fused, and synonymous to a 'Craving state', a perpetual fixation, obsession and possession.
A man may practice or crave a certain habit for sometime, later become addicted to it and finally become possessed of it.
'Example is when an individual had craved the practice of sorcery and he is later possessed by it and now became a sorcerer.'
Any practice whether, by professions, services or union should not lure a man to enslavement.
There is nothing of such like 'I'm a God addict', 'I'm a worship addict', 'I'm a bible addict'. *for clarity* - 'bible often used devout', to address a person who is devoted or has an intense adherence for their God or gods.
For spiritual and educational appliances, it is advised to use the word 'devout' or 'devoted' in their parallel respects.
In regard for this context, God does not want any man to be his slaves, neither does he approves the services and the worship of a 'simpleton' or a fool rather, - they know not how to go about it. Rather, God's interest is a friend, a son, a daughter, and such case is the Holy Spirit too.
•
Addiction is an intense enslavement, a deep recruitment for an immense proclivity of which a man may never recover from, only God interference can reset such situation.
Areas which an individual may experience addiction includes:
• Drugs
• Sex
• Masturbation
• Exaggeration
• Playfulness
• Sports
• Attitudes, Behaviors or Manners
• Slanguages
• People, Groups or Relations
• Doctrines, Teachings, Principles or Beliefs
• Bad Habits
• Food
• A Style, e.g; of Worship, Prayer, Study life, etc.
• Idleness and Laziness
• Bad-luck and Misfortunes
• Discussions involving Gossips
• And all works of the flesh; hatred, envy etc.
•
For mastery and constructive aim, it is not being 'well' if a person is addicted to any act, relations, services or others.
Deliverance, prayer and counseling services are tested and proved methods used to counter the habit - addiction.
Be blessed...
Facebook username: adexlord
Warm Regards! Mr. Adexlord