Oge Okoye Gives Important Advice To Her Colleagues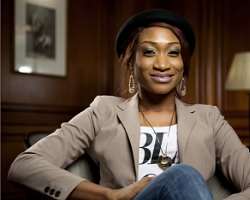 Nollywood actress, Oge Okoye, has sent out an important messages to her colleagues.
The actress whose marriage met with brick walls a while ago advises that her colleagues should stay away from responding angrily to any jab thrown at them.
According to her, ?'When faced with senseless drama, spiteful criticisms and misguided opinions;Walking away is the best way to stand up for yourself .To respond with anger is an endorsement of their devilish attitude. Keep moving forward. Keep your eyes on the price. Embrace change," she penned down on Instagram.
Oge was the actress that reportedly snatched Nkiri Sylvanus boyfriend, who she later married. But unfortunately, the marriage couldn't stand the test of time.