Tchidi Chikere's Ex-wife, Sophia Begins Wedding preparations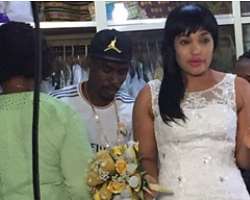 The Micro soft founder came in to Nigeria few days ago to sign an MOU with Dangote foundation on Routine Immunization owned by Nigerian Billionaire.
?Gates alongside Aliko Dangote, joined Nigerian president Muhammadu Buhari at the signing of the updated Abuja commitment on polio eradication in the Aso Rock villa.
Bill and Melinda Gates Foundation has tremendiously helped to maintain Nigeria's polio-free status, strengthen routine immunization.
The World Health Organization removed Nigeria from the list of polio endemic nations in the world in September last year.
However, this is the first time that Nigeria has interrupted transmission of wild polio virus, bringing the country and the African region closer than ever to being certified polio-free.