I'm Tired of Having Tattoos… Tayo Sobola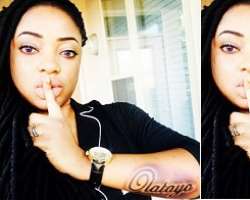 Pretty Yoruba actress, Tayo Sobola, who recently opened her company Sotee Entertainment, few weeks ago, aside just having strong plans for the company, is also planning to rebrand herself.
The actress, who is the toast of some producers as she has been gracing various movie locations, recently disclosed that she is tired of having more tattoos.
She explained to Sun Newspaper that she already has four tattoos in various part of her body and not ready to have more.
In her words, "I have four and I'm done. I have two on my hand, one on my leg and the other on my back."