Experience Has Made me wise…2Shotz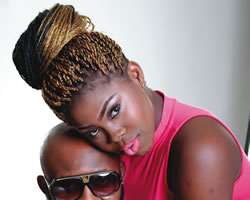 Embattled Nigerian singer, 2shotz, is out of his moody marital challenges after he was alleged to have domestically violated his wife who has since relocated abroad due to his attitude.
Though both parties have given their own side to the story but as matured minds, it is their responsibility to settle things within without bringing it to the public since it is called marriage where two become one.
The singer recently stated that experience has made him wiser and trying times have made him stronger and only smiles has been able to ease the pains he is nurturing.
"Experience makes you wiser, perilous times makes you stronger, misguided impressions makes you wittier, sadness makes you moody but a smile makes you beautiful. I leave everything for God, time will tell the truth" he wrote.