'Zuma Film Festival will realign movie industry'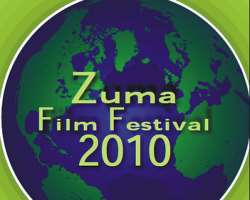 The Managing Director of Nigeria Film Corporation, Mr. Afolabi Adesanya, has said that Zuma Film Festival 2010 will realign Nigeria's motion picture industry to the mainsteam industrial and financial sector in the country.
According to him, the festival will do this within the realities of the global market by sustaining the awareness of the potentials that abound within the sector.
Adesanya made the observation in Lagos on Thursday at the unveiling of the programmes and logo of the festival holding in Abuja between May 2 and 6.
Towards achieving the goal, Adesanya explained, the festival was conceived to be operated under a public-private sector partnership initiative.
"The festival is also designed to explore the economic and cultural potentials of Nigeria's motion picture industry and benchmark it with globally acceptable standards," he said, adding that it was the motive that informed the theme, 'Global Images, Global Voices."
Some of the programmes of the festival are a lecture to be delivered by Prof. Adam Abdalla of Bayero University, Kano and Dr. Christopher Kadede of Lagos Business School.
It will feature the screening of film projects of the European Union-backed Babylon International Workshop; film market/workshops and exhibition; the Terracotta Awards promoted by Classic Events Ltd, Lagos; and a Teens Resource Centre workshop on chidren films.
Another major item of the festival, Adesanya added, is a workshop by the Federal Inland Revenue on the proposed tax incentive for the Nigerian film industry.
He further noted that 81 entries are competing in the various categories of the festival.
WWW.NIGERIAFILMS.COM
Story by By Akeem Lasisi