Buhari And His Eleventh Hour Approach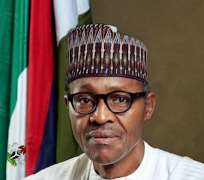 According to Albert Einstein, "whoever is careless with the truth in small matters cannot be trusted with important matters". We cannot but advise our able President on setting feasible deadlines for sensitive issues that are have ripples effects on the governed. Yesterday, 30th September, 2015 made it 4months 5days when Buhari was sworn in as President of Federal Republic of Nigeria. It also made it 6months he was declared winner at the Presidential poll.
Therefore, for a man who toiled for 12years to serve his nation at the highest seat, many have expected him to know his onions. Before swearing-in, we were told they will hit the ground running but later x-ray to us that the mess is overwhelming.
When asset declaration came to front burner, they told us on or before 100days as CCB will first perform its role. At a point it was denied and tagged as APC manifesto not Buhari. Surprisingly, they reeled out to us at eleventh hour in a manner that made it inconclusive.
Cabinet or no cabinet, Buhari's style of charity begins abroad made it clear to us that his noisemakers cabinet would be ready by September 30. Even as at afternoon of same day, Presidency still vowed that it is not yet midnight. May be we need to school our President and his co-travellers that there is a wide gap between a ready cabinet and a list yet to be screened. To make it worse, the sent list is incomplete as remaining noisemakers will be added on or before 6th October, 2015.
Our questions are very simple; are these deadlines not well thought out? or is our President succumbing to pressure? or is eleventh hour part of change mantra? or are there some factors undermining our President's effort to meet those deadlines?
To this end, we will implore our able President to take cognisance of little foxes that are eroding his integrity in the vineyard of governance. This is not for him alone but for Nigeria not to be turned to a laughing stock in the commity of nations.
Ifedayo Obi,
Good Governance Advocates
[email protected]
Disclaimer:

"The views/contents expressed in this article are the sole responsibility of

Sesani Fedayo

and do not necessarily reflect those of The Nigerian Voice. The Nigerian Voice will not be responsible or liable for any inaccurate or incorrect statements contained in this article."