UPWARD SALARY REVIEW STILL IN PROGRESS, NLC ASSURES WORKERS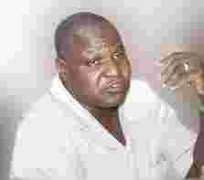 NLC President, Abdulwaheed Oma
The Nigeria Labour Congress on Wednesday assured workers that the process for an upward salary review was still on in spite of statements credited to the Salaries and Wages Commission.
Comrade Abdulwahed Omar, National President of the Congress, gave the assurance in Abuja in an interview with the News Agency of Nigeria.
The Chairman and Chief Executive of the Commission, Chief Richard Egbule, on Tuesday in Abuja said that the Federal Government could not afford to increase workers' salary at this time.
Omar condemned the statement, describing it as against the spirit of negotiation and resolution in progress between Labour, Employers and Government.
'I believe he was speaking for himself and not for the Federal Government, because government has gone beyond the commission, that is why a tripartite committee comprising of labour, government and employers was set up.
'The tripartite committee is already rounding up and in fact, will be having its next sitting on Tuesday, April 20, so workers should be assured that salary and wages will be increased soon'' Omar said.
NAN reports that the organised labour is demanding N52,200 as minimum wage, the current national minimum wage is N5,500 while that of the Federal Government and some states is N7,500.