ARE THE ENGINEERS COMPETENT ENOUGH?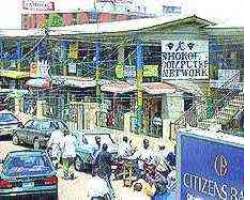 Many laptops engineers are now springing up in Computer Village, Ikeja and it is fast becoming an all come's affair. Many of the engineers sit in makeshifts shops to either repair or adjust laptops as the case maybe. For first timers to the village, they appear as people who are on top of their jobs.
Semiu Akinlawon, a customer, noted that only a handful in the village knows the nitty-gritty of laptop repairs, while the majority would only compound the problem.
Sharing his experience with Daily Sun, Akinlawon says, 'some keys on my laptop keyboard were stiff, even as a layman I knew that it needed cleaning or something like that .But I took it to an engineer in the Village, only for him to destroy my laptop.
'The laptop is no longer working. In fact, I blame myself for being pound foolish and penny wise. In my stupidity, I just assume that because clients cluster around such a person, he must be good. There should be a regulatory body that regulates the activities of these people,' he advised.
Robert Okeleke, another victim, who had a similar experience, narrated his ordeal. 'As I later got to know, what my laptop needed was a slight adjustment on the screen, but because I did not know what I now know. I went and handed over to a so-called engineer, who almost destroyed what I bought with my hard-earned money,' he said.