KOGI 2015: Three More Aspirants Pick APC Gubernatorial Form on Deadline Date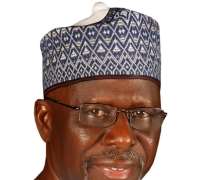 Three more aspirants on Friday collected the intent form to contest the governorship ticket under the platform of All Progressive Congress (APC) were at the Party's National Headquarters in Abuja.
Between Monday and Friday, 26 aspirant have so far picked the N5 million nomination form at 5m each.
Addressing Journalists shortly after collecting the their expression of interest at the Party's National Headquarters, one of the aspirants Alhaji Sanusi Abubakar Aliyu promised to give the people of kogi state quality governance.
Abubakar who was represented by Dr jerry Ohikere decried the leadership qualities of the past administrator of the state since it creation 20 years ago just as he urged the people of Kogi state to key into the "change" which the present administration of Mohammadu Buhari represents.
"We are not condemning the efforts of the present and past administrator of the state"
He said that his technical capability and mental power he has used to build a business conglomerate which has been one of the greatest source of private employment destination for the people of Kogi state and Nigerian at large.
According to him, his humility personified and this is demonstrable by his involvement with people at the grassroots at all times.
Abubakar said that services such as healthcare, education,creation of necessary amenities that is required for the survival and development of the masses have only been in the imagination of a few people with progressive mind.
He assured the people of Kogi state change in line with the national level which expectedly will cascade downward and reassure the people who are in the process of making this lifetime landmark of change possible in our state that there is no better time that now.
Abubakar said that the stage is set for one of his important mission in life with is to lead our state into the state of freedom and actualization.
The last three aspirants that pick there gubernatorial forms at APC National secretariat today,there Names are Sen Alex Usman kadiri,Hussein Idris Kashus and ALhaji Sanusi Abubakar.