Joint statement from the European Union Heads of Mission in Rwanda 5 June 2015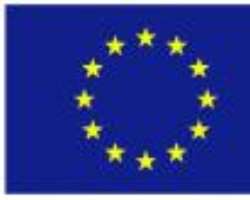 KIGALI, Rwanda, June 5, 2015/African Press Organization (APO)/ -- Freedom of expression is one of the essential foundations of the European Union, and it goes together with a free and independent media environment. A free, diverse and independent media constitutes one of the cornerstones of a democratic society. It facilitates the free exchange of information and ideas, enables human rights, and exposes injustice, abuse and corruption in our societies.
The EU Heads of Mission encourage Rwanda to guarantee an open and independent media environment. We recall the need to maintain efforts to implement the principles of the media reform started in 2013.
Regulation of media content, including self-regulation, is an important part of these media reforms. A clarification in these matters would go far in supporting the development of the media sector and give media houses space to organise debates and discussions.
We recognise the hurt caused in Rwanda by some parts of the BBC 2 documentary "Rwanda's Untold Story". However, we regret the indefinite suspension of the BBC Kinyarwanda service on FM and on the internet in Rwanda, which affects media freedom and limits the space for expressing opinions. We expect legal due process to be followed in further steps.
A frank and open dialogue between all actors interested in a vibrant media sector would be useful in reaching a common position to develop the sector to the benefit of Rwandan citizens.
Signed
HE Leoni Cuelenaere, Ambassador of the Kingdom of the Netherlands
HE Peter Fahrenholtz, Ambassador of the Federal Republic of Germany
Maria Håkansson, Chargé d'Affaires of the Embassy of the Kingdom of Sweden
Zoë Compston, British Acting High Commissioner
Daniel Schaer, Chargé d'Affaires a.i. of the Delegation of the European Union
Xavier Verjus-Renard, Chargé d'Affaires a.i. of the Embassy of France
Michael Wimmer, Chargé d'Affaires a.i. of the Embassy of Belgium