AfDB Presidency: Buhari sends Atiku to lobby Zuma for Adesina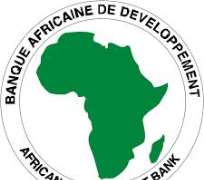 Nigeria has commenced a high-powered diplomatic shuttle to drum support for the candidacy of Minister of Agriculture, Dr. Akinwunmi Adesina, as the next President of the African development Bank (AfDB).
The tenure of the bank's president expires on May 25 with a replacement for election at the Annual General Meeting of the Bank scheduled for Abidjan.
Eight candidates, four from West Africa, have been cleared to contest the presidency by the Steering Committee of the Board of Governors of the bank.
Those contesting the position are Akinwumi A. Adesina (Nigeria); Sufian Ahmed (Ethiopia); Jaloul Ayed (Tunisia); Kordjé Bedoumra (Chad); Cristina Duarte (Cape Verde); Samura M. W. Kamara (Sierra Leone); Thomas Z. Sakala (Zimbabwe) and Birama Boubacar Sidibé (Mali).
In line with his pledge to support Adesina, President elect, General Muhammadu Buhari, has dispatched a high powered delegation led by former Vice President Atiku Abubakar on a diplomatic shuttle to some African countries to lobby for the emergence of the Minister as the next AfDB President.
'Atiku's shuttle diplomacy to shore up much-needed support for the Nigerian candidate follows a mandate from President-elect General Muhammadu Buhari to the former Vice President to leverage on his contacts to lobby for the emergence of Adesina,' a statement from the Atiku Media Office in Abuja said.
The statement said that the former Vice President has already held discussions with South African president, Jacob Zuma, on the directive of Buhari.
The president-elect last month conveyed his support for Adesina to the President of Ghana and current Chairman of the Heads of State and Government of ECOWAS, John Mahama, when they met in Abuja.
According to the statement, Atiku travelled with Adesina to South Africa over the weekend where the two met with President Zuma at the Presidential Residence in Durban.
It said: 'His Excellency former Vice President Atiku Abubakar met President Zuma in the company of Dr Akinwumi Adesina during which the directive of President-elect General Muhammadu Buhari was conveyed to Zuma.
The issue of South Africa and the Southern African region support for Nigeria's candidate was exhaustively discussed and well appreciated.'