Dr. Victor Ikpeazu's Easter Message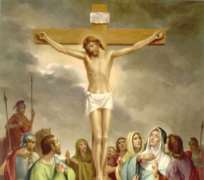 Abia State PDP Governorship Candidate, Dr. Okezie Ikpeazu, has felicitated with the good people of the State on the celebration of Good Friday and the Easter celebration.
In an Easter message to the good people of the State, he said that this year's Easter Celebration will be celebrated with a new wind of hope in Abia State, which will be provided through the election of a PDP Government in the State. According to Dr Victor Ikpeazu, we are interested on how bright our future can be. We are determined to create environment and ambience for every Abian to make his or her contribution for the development of the State.
He commended the good people of the State for keeping faith with the PDP, asking them not to worry over the outcome of the Presidential election. Ikpeazu urged Abia people to still turn out enmasse on April 11 to vote PDP all the way, as that is the only way re-establish the progress made by Michael Okpara in the Eastern Region using the resources located within the State while creating socio economic link with Other PDP States within the old eastern region States.
He called on members of the PDP across the 17 Local Government Areas of the state to sustain their ward to ward and door to door.
Dr. Victor Ikpeazu assured Abia people that the incoming PDP government in the State will be on the same page with the people, assuring them of a paradigm shift in governance while guaranteeing accelerated growth and development under his watch.
He congratulated Abians and all Christians on the occasion of this year's Easter celebration, wishing everyone a happy celebrations.
Nnaji Obed Asiegbu
Deputy Director
New Media
Abia PDP Campaign Organization