Buhari's Election: Massive return of Idps to their places of origin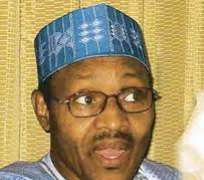 There is a sudden massive returning of internally displaced persons,Idps, in Yola yesterday and today when the announcement of Buhari was winning in the just concluded presidential election of March.
Hayin Gada is a settlement immediately you across the river Gongola of Girei LGA of Adamawa is harbouring thousands of IDPs from different parts of the northern state where many of them seen bordering all kinds of vehicles to either Michika, Madagali, Gwazo, Biu, Maiha and some to as far as Maiduguri town jubilating that there will be no more Boko Haram as far as Buhari is returned the President elect.
Mr kwada Adamu from Michika said " We are certain than our town has been recaptured by the Nigerian army but afraid of the insurgents may come back at any moment, we are convinced now Michika is safe because with the kind of the president we have he will not be too weak to chase the evil miscreants away, our lands is secured now"
Another IDP Ali Zarma by name was seen crying profusely because of how he missed a lorry that will be heading to Madagali his home town, explained how badly he need to go back home because of the fact that Madagali is safe for return
"I am missing home, my land and house I need to go and see how it is after a very long time of leaving it because of Boko Haram, beside here is too had to live, people are even chasing us from their various Houses when they discovered you did not vote Buhari so is even more better to go back home" He cried
Because of how the place is too busy for IDPs trying to secured a transport means back to their place of origin,people gave it a name as "Tashan Buhari" meaning Buhari's Motor pack